Today's #Swordtember2021entry is another of Magic's sword of x and y cycle, the Sword of Fire and Ice.
https://vm.tiktok.com/ZMRPYf4jP/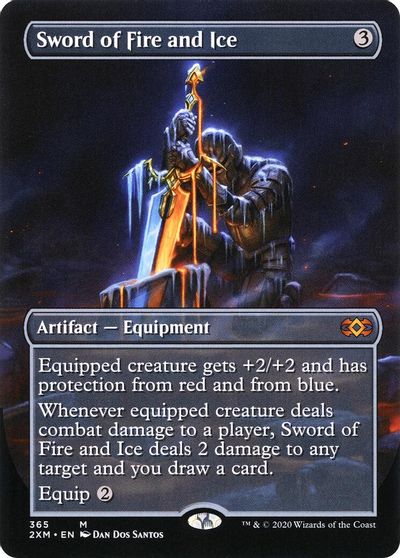 Design Notes: This one is pretty simple and straightforward. A flametounge and a frostbrand shoved together, with a modified green flame blade.
Art Credits: Chris Rahn, Dan dos Santos, Mark Zug.